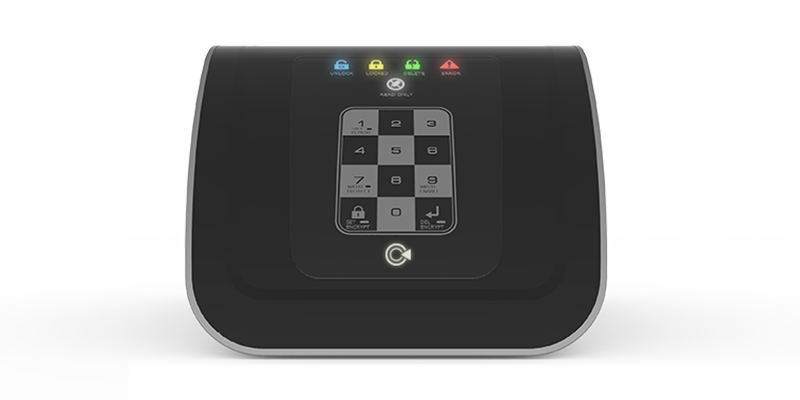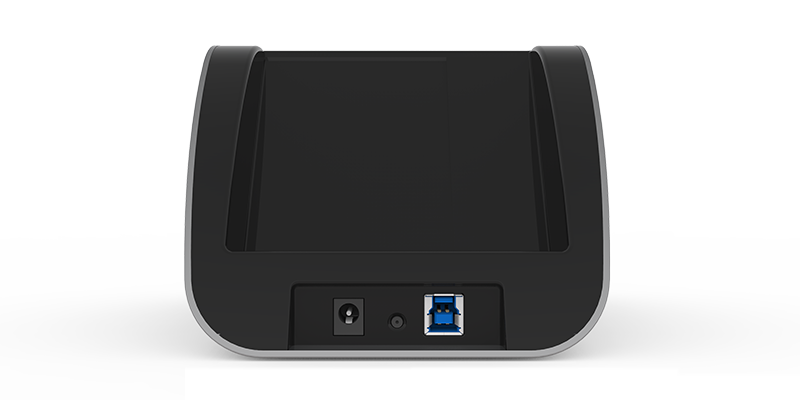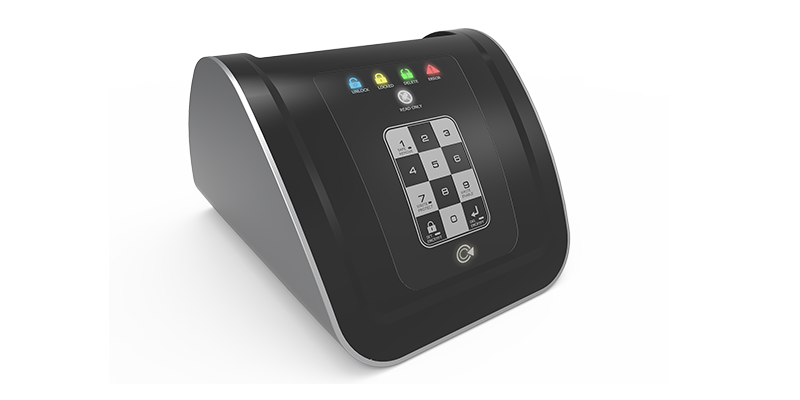 ENCRYPTION
16-Digits Pin.Perfectly security
AES256bit-xts is the best existing encoding algorithm that using not only PENTAGON
and but also leading companies in the world.
Nobody can read the hard drive without passwords. IODD's secure products has H/W based encryption.

WRITE BLOCKER
Write Protect Switchable
Are you worring about viruses or disc pollution in unqualified places like other workplace,
internet café or any other places? SECURE Iodd can lock your hard drive easily.
Any viruses or spywares cannot pollute your data.

COMPATIBLE
Any drive, Any os.
IODD – 3544 supports a 2.5-inch, 3.5-inch
S-ATA HDD and SSD, and Windows, Mac OSX, Linux,
IODD – 3544 does not store PIN
in product But in HDD,
There is no restriction to use many HDD.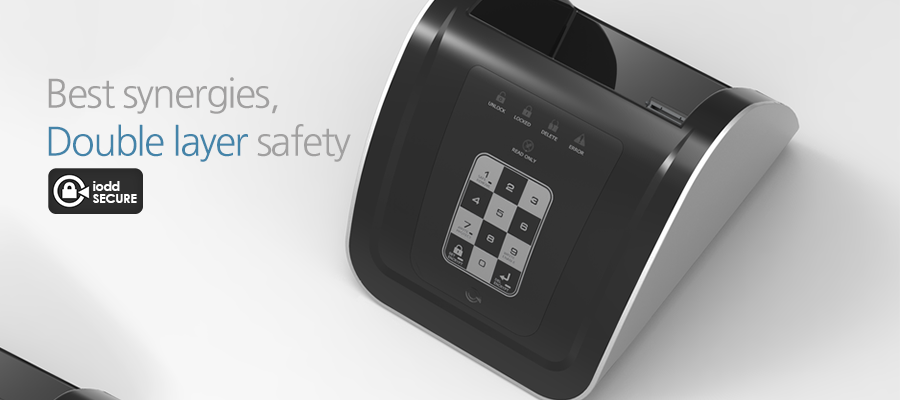 external Hard disk can be changed although those hard disks are secured.
We design it to put individual password to each hard disk,so that user can put different hard disk to the device.Whenever it's connected to PC,it is asked the external hard disk password.In case of not working device, user just send device except external secured hard disk.


In a business trip, at an internet cafes, even if some other place.   Are viruses or unproven environmental data modulation is concerned?   SECURE DOCK can easily lock the disc with one touch.   Some viruses, spyware does not damage the data.   Forensic lock the secure dock (Forensic Lock) is   No S / W is the safest solution also not be able to change the contents of the disk using


IODD-3544 supports a 2.5/3.5-inch S-ATA HDD and SSD, and Windows, Mac OSX, you can even use Linux.can use encrypted Drive and non-encrypted Drive without any operation.


With USB3.0 support the transfer rates of up to 5Gbps It supports more than 10 times faster than the 480Mbps of the existing USB 2.0


IODD-2541 is compatible with Windows to Go.   that make it possible to boot in any PC.   Windows to Go with encryption can improve portability, security and safety.   If you have IODD-2541 on home and company,   you can boot same OS in both places with one HDD. Also you can boot dual boot or multi-OS with several HDD.

Dimension
140mmx179.5mmx105.60mm(LxWxH)
Weight
251g(without adaptor)
Material
Poly Carbonate,Film,Metal dome Film,Metal dome
Internal Inteface
SATA I/II/III
External Interface
USB 3.0 / USB 2.0 / USB 1.1
Support drive
2.5/3.5 inch HDD and SSD, Encrypted HDD and Common HDD
Power
DC +12V / 2A
OS
Windows xp or later(but 7 or later for HDD Tools) / MAC OSX or later / Linux
Color
Black & Gray
Components
SECURE DOCK x1
AC/DC adaptor x 1
USB cable x1
Manufacturers
IODD co,.Ltd.
Country
Made in Korea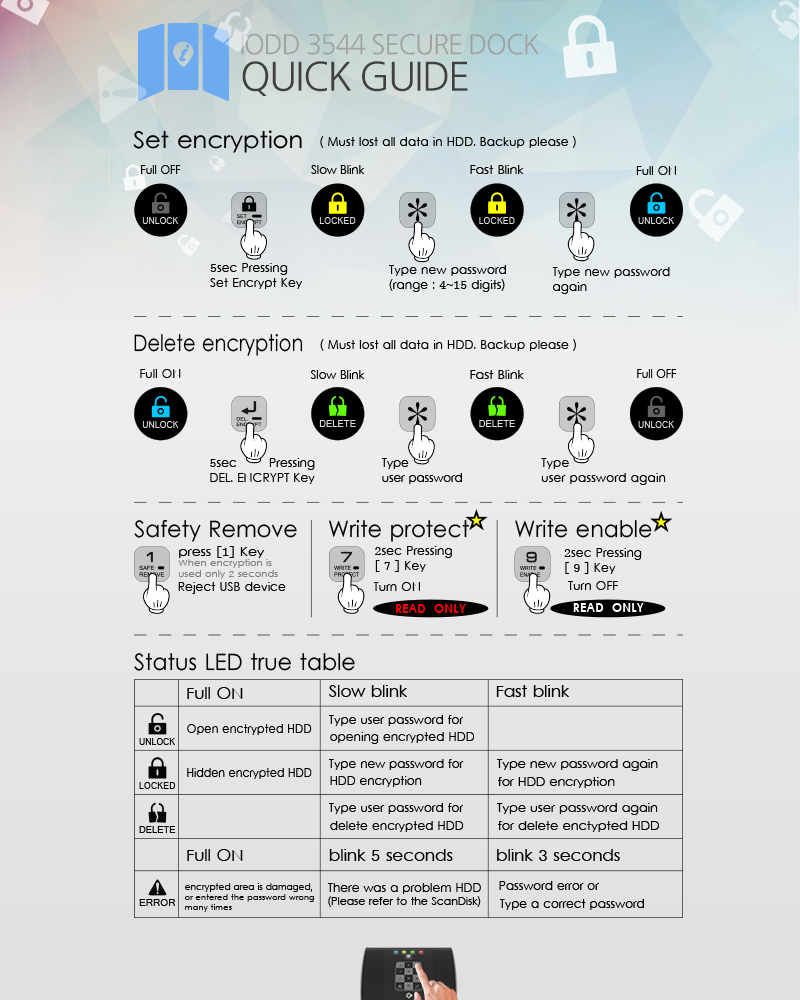 Version
Date
Subject
R076
Release
2015 . 6.
R076_B01
Hotfix
2015. 10.
It is able to be recognized in the Iodd-HDD-Tool.
R080_B00
Hotfix
2017. 9.
Fixed password bug when rebooting
R080_B00_1PASS
Hotfix
2017. 9.
Fixed password bug when rebooting,
After entering the password once,
If you do not disconnect or reconnect the cables
Keep "Unencrypted"
R081_B00
Release
2018. 9.
The unlock state will retain until USB reset.