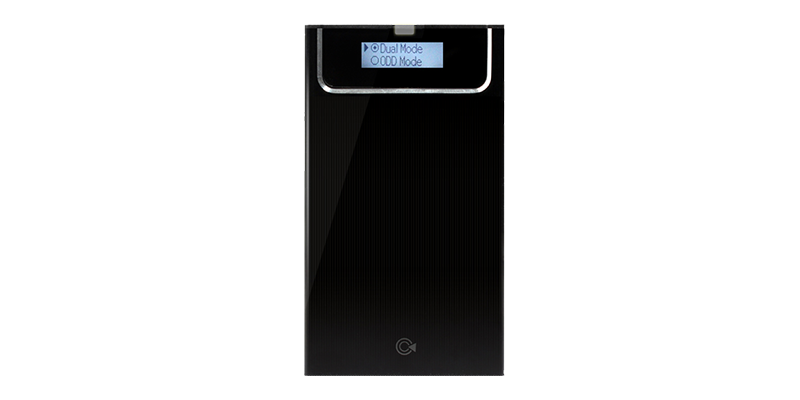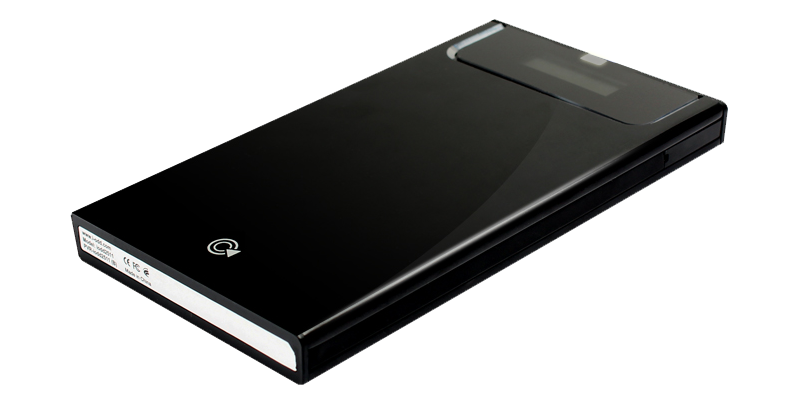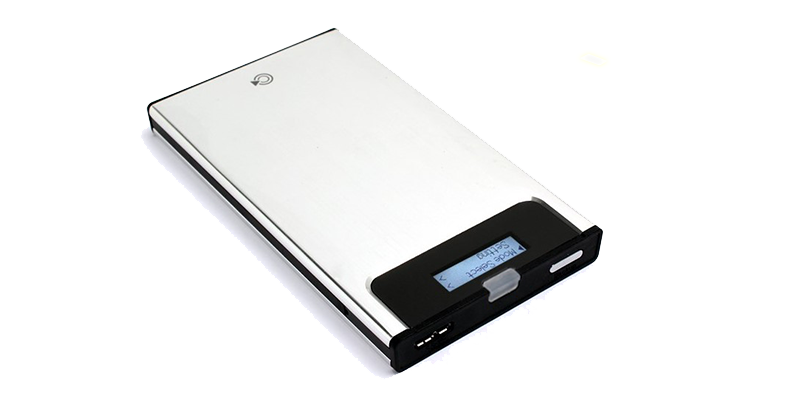 Virtual ODD/HDD
use as physical drive
IODD Function is
Virtual CD technology perfected by IODD from Portable HDD
which uses ISO files converted from CD, DVD, or Blu-ray
and it will have a drive letter just like ordinary HDD
iodd2541 can mount the four VHD files at the same time.

WRITE BLOCKER
Write Protect Switchable
Are you worring about viruses or disc pollution in unqualified places like other workplace,
internet café or any other places? iodd -2541 can lock your hard drive easily.
Any viruses or spywares cannot pollute your data.

USB 3.0
SUPER SPEED
USB 3.0 supports max 5Gbps transfer speeds
and it is more than 10 times comparing with
existing 480Mbps USB 2.0.
It also supports 900mA which is 80% higher than USB 2.0 (500mA)
Bps means bit per second.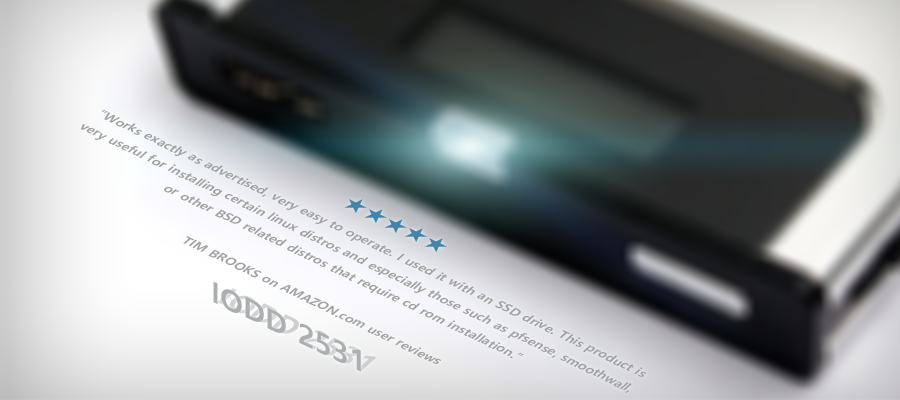 IODD'S Faster access using IODD HDD. Optical drive is often slow accessing data and must have physical media to access. IODD utilize virtual HDD.What is virtual CD-ROM drive?


IODD-2531 supports a 2.5-inch S-ATA HDD and Windows, Mac OSX, you can even use Linux.Iodd adopt plug and play function to use it right after connecting to PC.without installing any driver software.


With USB3.0 support the transfer rates of up to 5Gbps It supports more than 10 times faster than the 480Mbps of the existing USB 2.0


IODD-2531 is compatible with Windows to Go.   that make it possible to boot in any PC.   Windows to Go with encryption can improve portability, security and safety.   If you have IODD-2531 on home and company,   you can boot same OS in both places with one HDD. Also you can boot dual boot or multi-OS with several HDD.
★★★★★Works Extremely well, high quality!
★★★★★ 120GB SSD = 5~15 Minute Windows Install
★★★★★ This USB3 version is just awesome. ~200MB/s on read with a 128GB SSD. Had the older USB2 version for years, an indispensable tool for installing OSs or using Live-ISOs. Excellent seller!

Display
128 x 32 LCD
Control interface
3-state left thumb lever
(Jog button)
Dimension
135mmx78.6mmx13.1mm(LxWxH)
Weight
96g(except HDD)
Material
Aluminum Alloy,Acryl,Poly Carbonate(PC)
External Interface
USB 3.0 / USB 2.0 / USB 1.1
Internal Inteface
SATA I/II/III (compatible)
Power Consumption
DC +5V USB power
Support drive
2.5 inch HDD
(Thickness is 9.5 mm)
Support files
ISO / VHD / VMDK / DSK /RMD /IMA
Components
IODD 2531 x1
USB 3.0 Micro-b type cable x2
Pouch x1
Screw&driver set x1
Warranty card x1
OS
Windows xp or later(but 7 or later for HDD Tools) / MAC OSX or later / Linux
Color
Black & Silver
Manufacturers
IODD co,.Ltd.
country
Made in Korea
Version
Date
Subject
1198
Release
2013. 3. 15
Fix : CD does not load when copying iso with specific utility
1200
Release
2014. 2. 14
Fix : some model (FAT version) does not change mode
1282
Private
2014. 5. 27
Enable operation on power only
Replace iODD's serial with HDD's serial
IODD change the mode of itself according to VHD name ( example below )
filename.vhd => filename&D.vhd : dual mode
filename.vhd => filename&DW.vhd : dual mode , write-enabled
1284
Private
2014. 5. 30
delete the function "Enable operation on power only"
Special : iODD's serial is ______XX00000001
1285
Beta
2014. 5. 30
Enable operation on power only
1287
Beta
2014. 5. 31
Improving 1285
1288N
Release
2014. 6. 2
Improving 1284
1288F
Release
2014. 6. 17
Improving 1284
1555N/F
Release
2016. 3. 28
VHD, RMD are Rufus compatible.
1558N/F
beta
2016. 4. 23
"Add 'Menu -> Advanced->Instant Save' option.
If checked, when you select an ISO file the loading information will be saved instantly."
1600N/F
Release
2016. 7. 14
LCD Visibility improvement