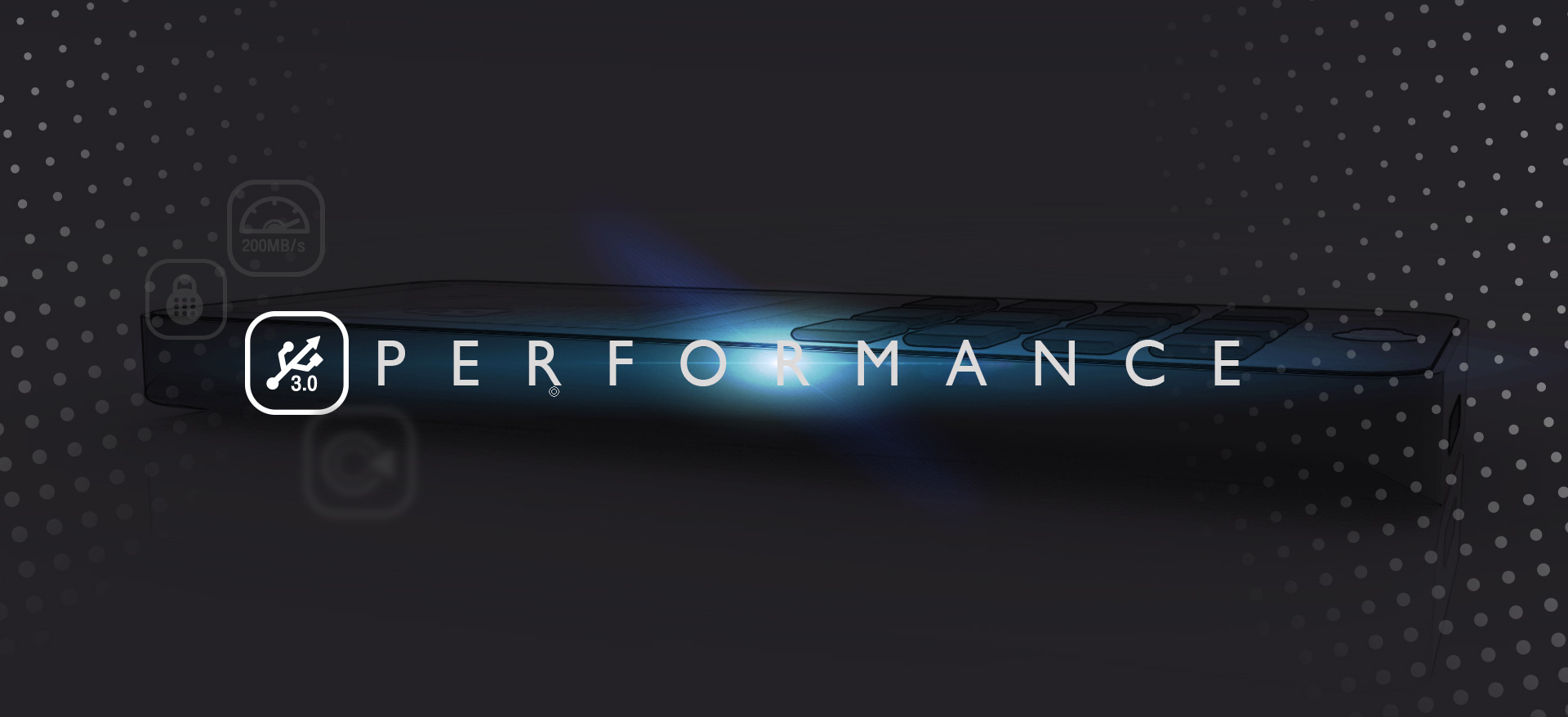 USB 3.0 super speed




Quickly, without stress.

 

ISO file mount(bootable)




Don't burn the CD anymore.Discard the ODD.

 

Virtual HDD / USB / FDD




Mount up to four virtual drives.

 

New UI




Improved interface supports multiple languages.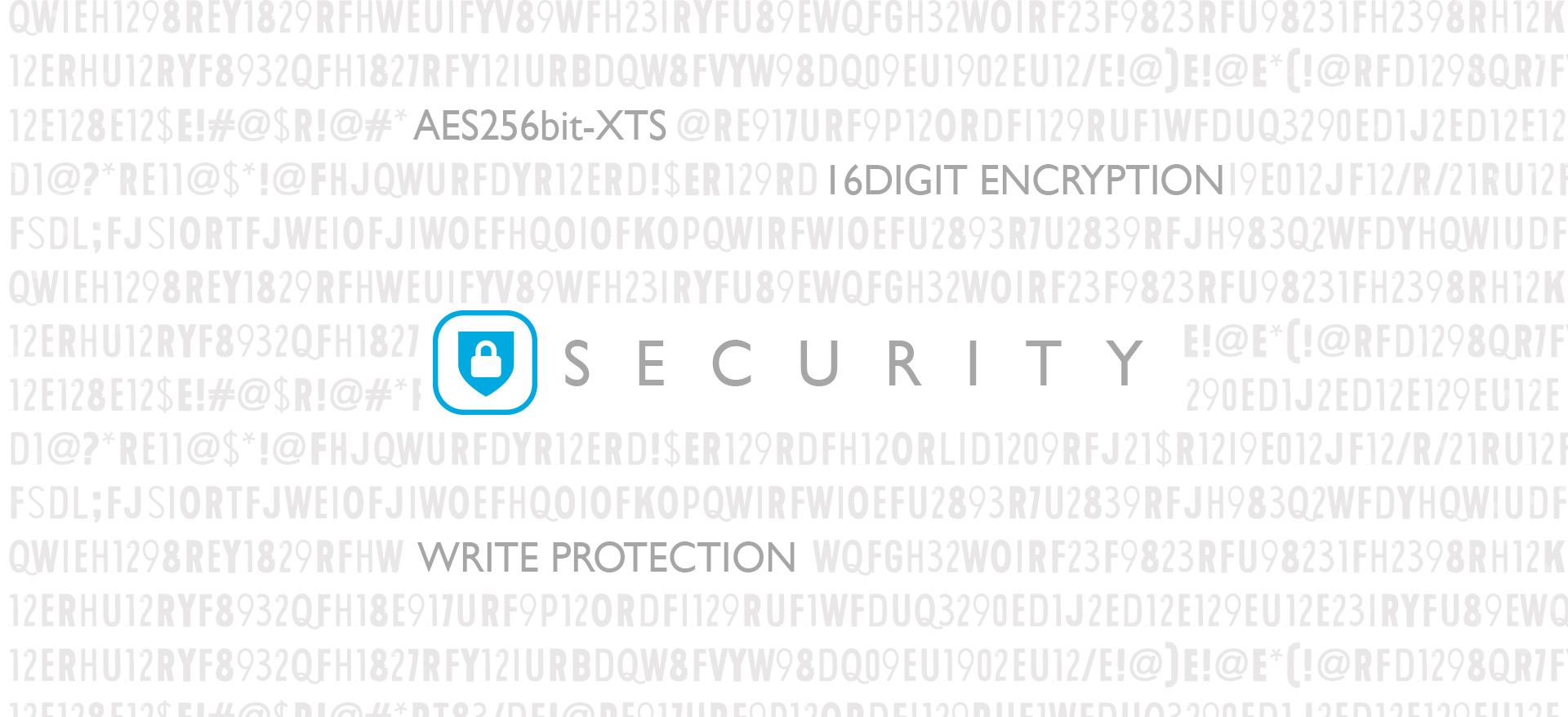 AES256bit-XTS




Nobody can access encrypted data without password.

 

Write Protection




Data is protected by any PC.

 

SAFE




The smallest and most excellent digital data safe

 

Optional connection options




Connect to the PC in the required mode.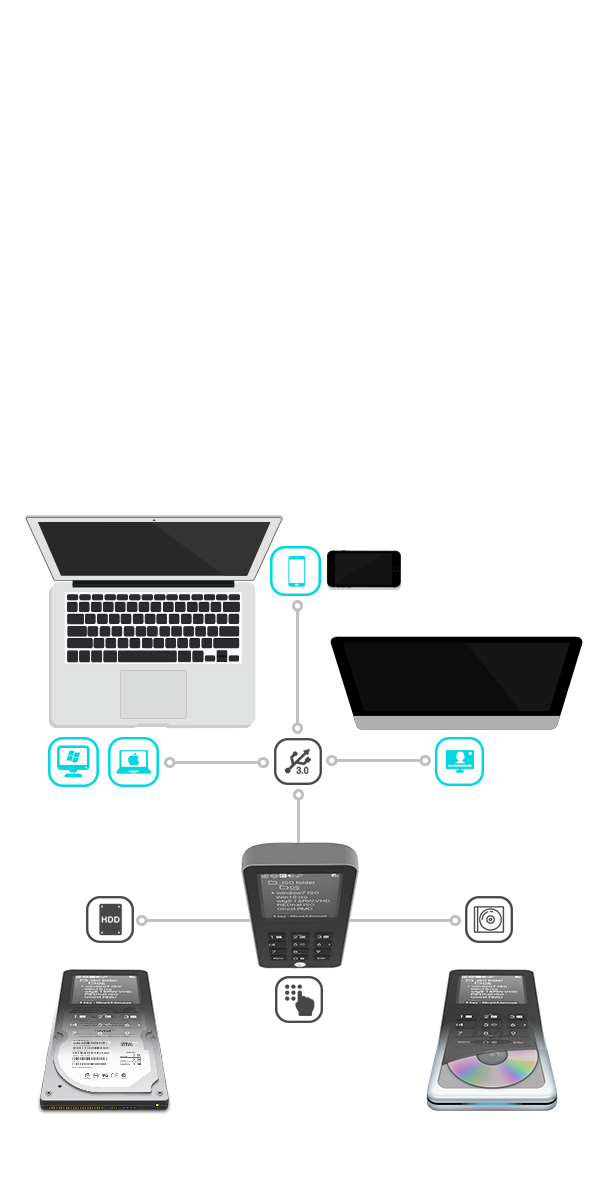 Breaking the limits of the USB memory stick.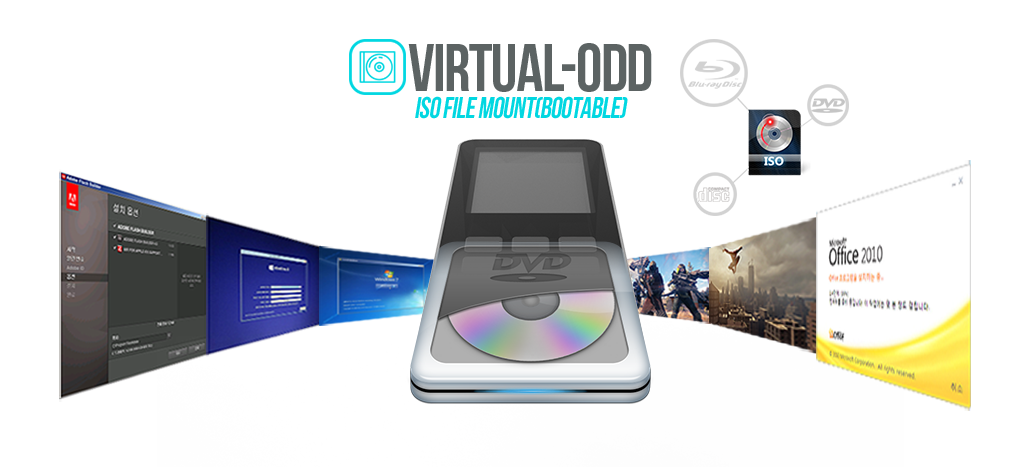 DO NOT burn DISC. Just Copy to IODD MINI.
CDs, DVDs cannot be recycled.
you have to send it to CD Recycling Center or to throw it to trash bin.
Buying CDs DVDs is Environmental destruction.
Benchmark Test(in development)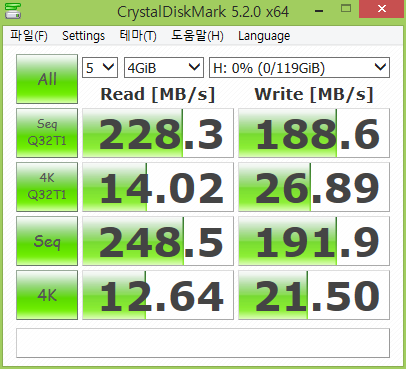 Everything is possible.That's a USB 3.0 super speed.
IODD MINI  recognizes up to four virtual HDDs.(VHD/RMD file)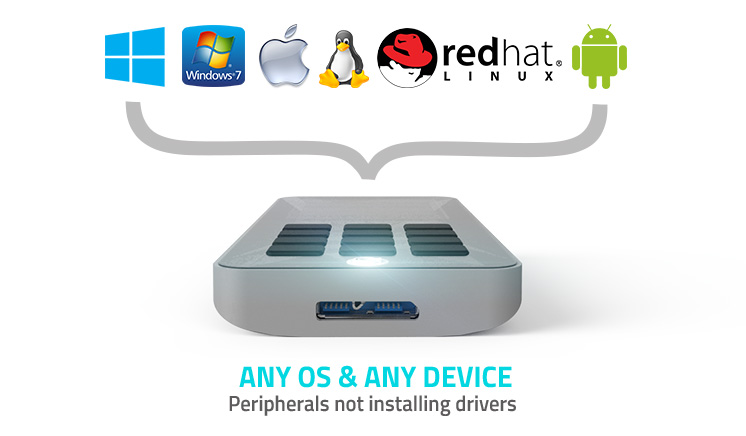 Any OS can boot from IODD MINI with encryption, If the OS supports USB booting.
You can also use it in the usual way.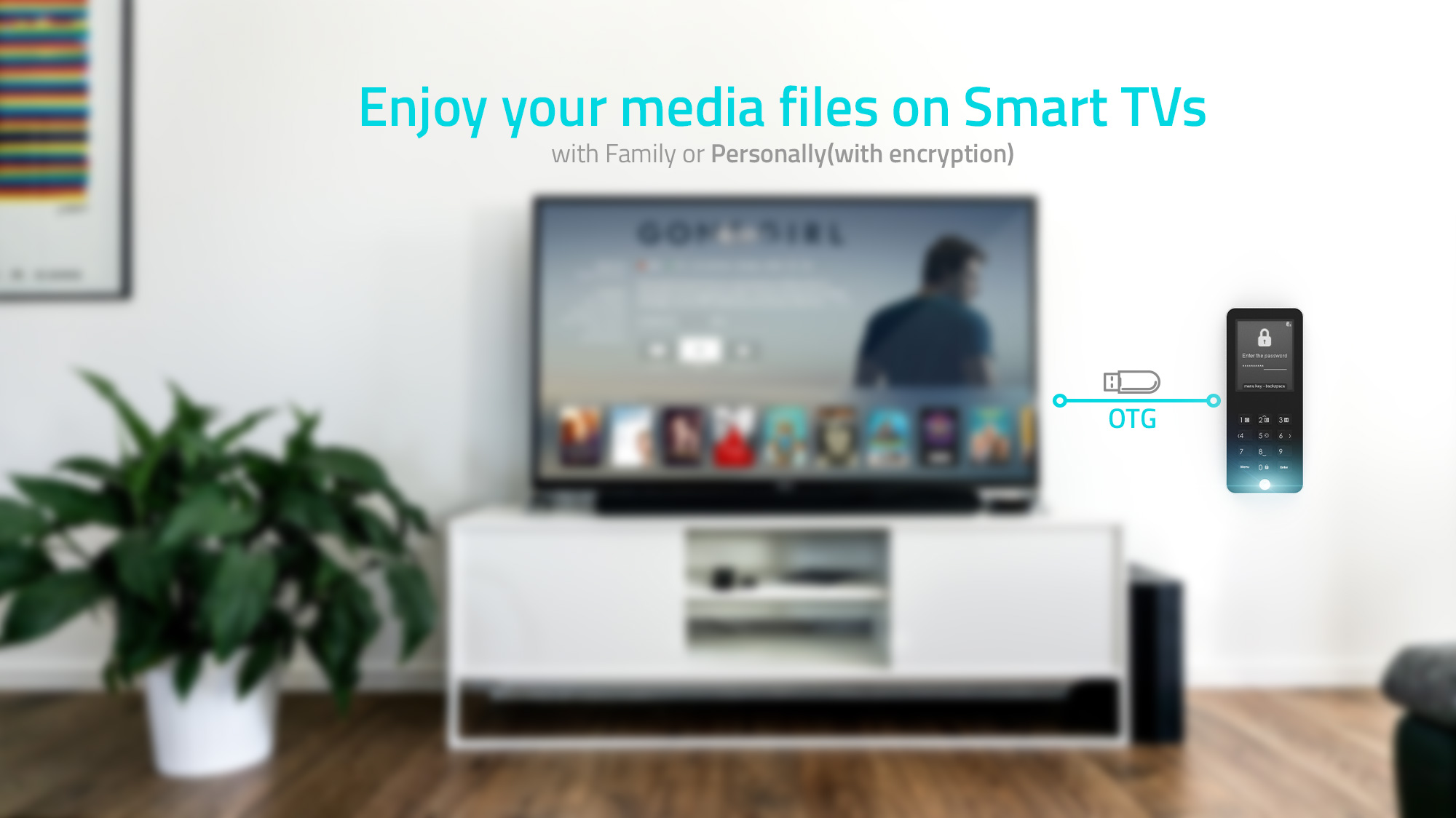 You can use IODD MINI with smart TVs,
mobile devices and all devices equiped USB MSD host.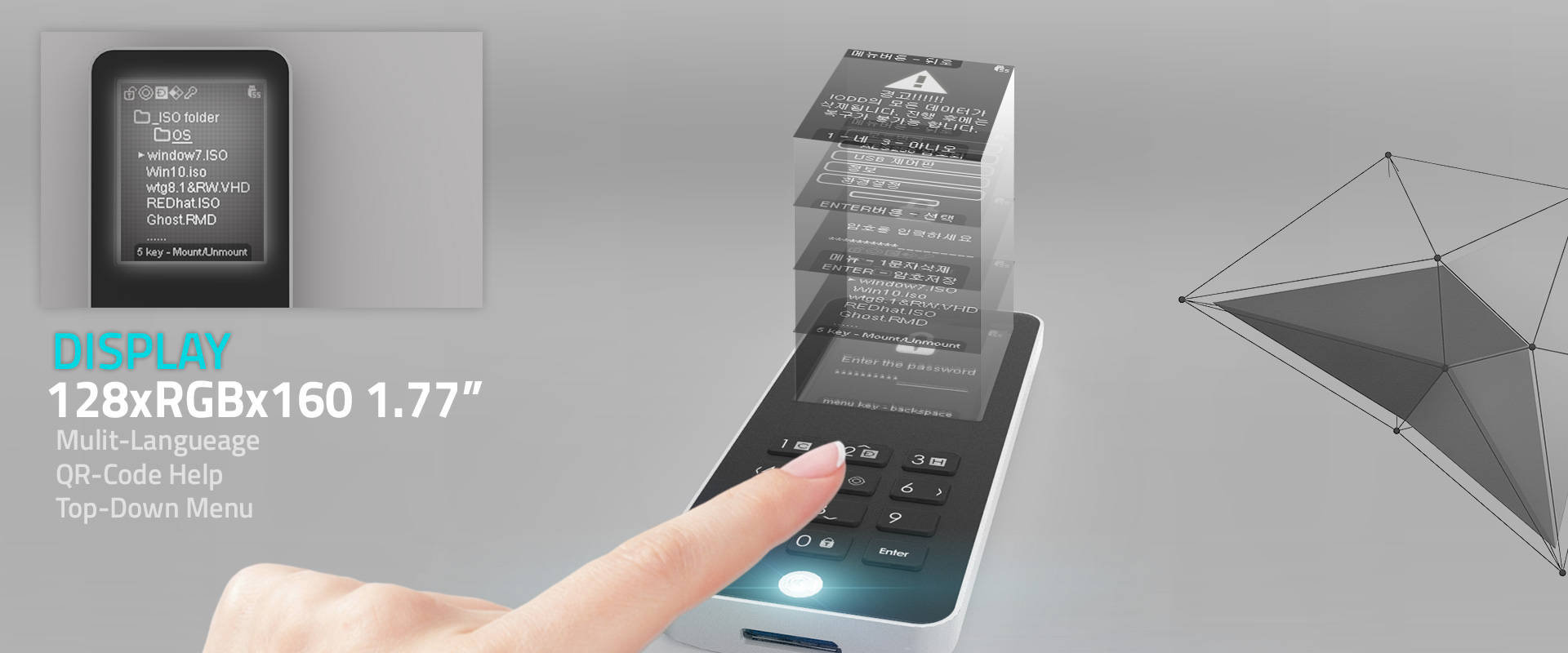 1.8-inch color LCD makes it even more comfortable.
Pull-down menu and Multi-language.
Many Startup keys.
The LCD displays QR code, if error message occurs.
Be with IODD MINI.Have an amazing experience.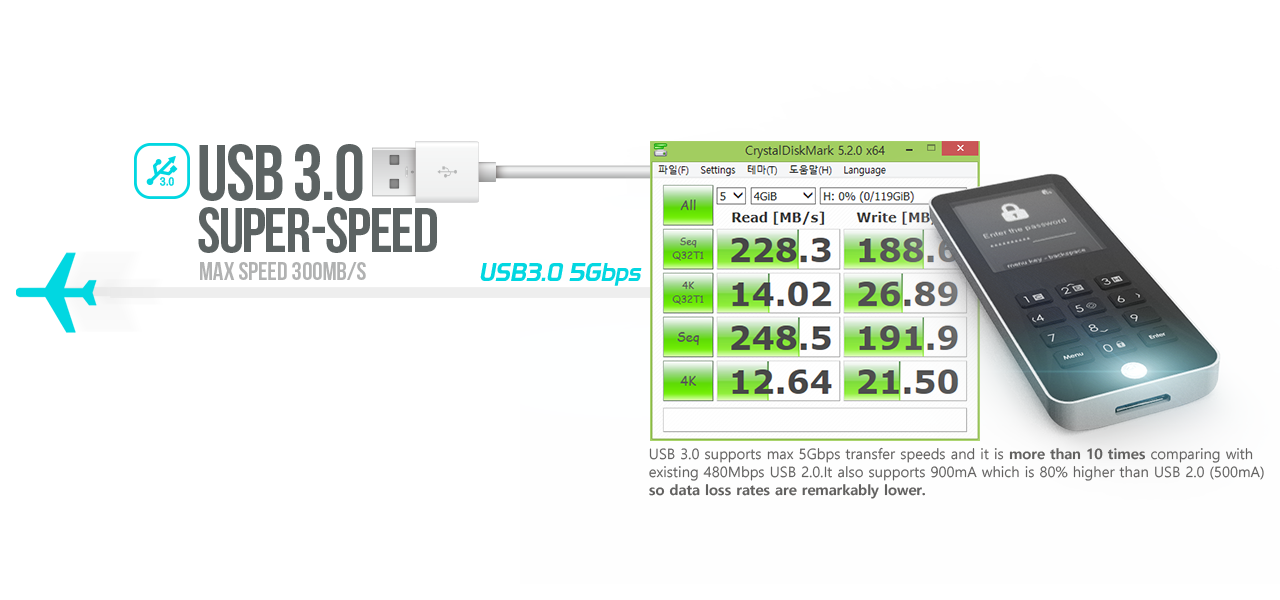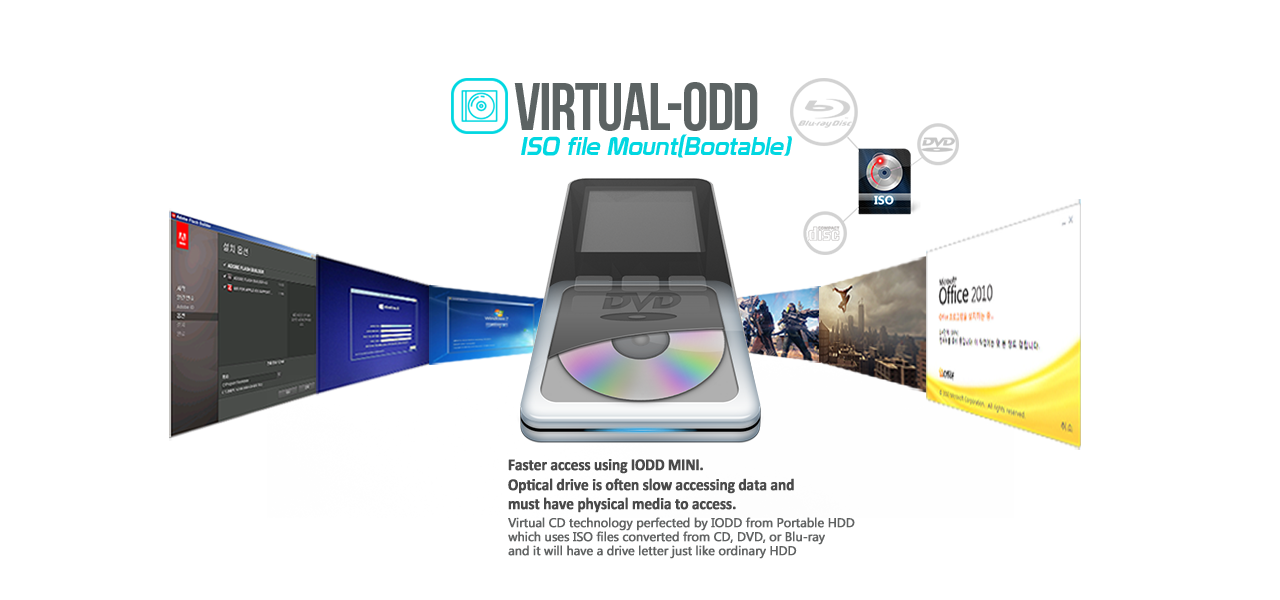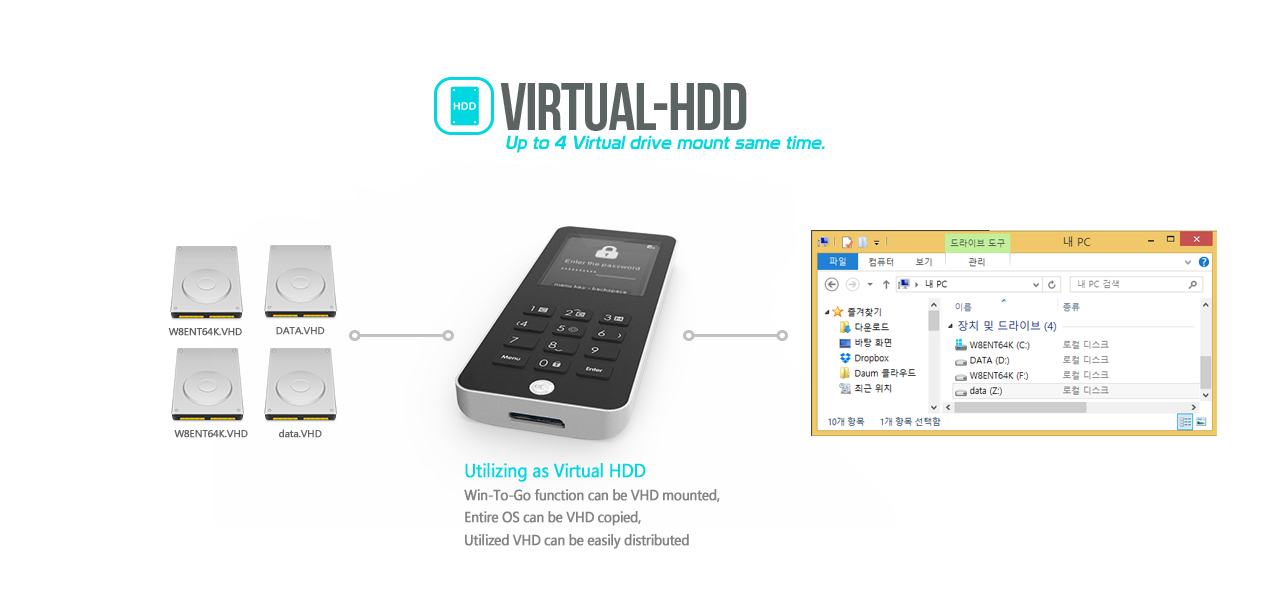 Don't worry, you can only access it.
AES 256bit-XTS  encryption keeps your data safe.
Nobody can access encrypted data without password.
Up to 16 passwords can never be decrypted on a super computer.
The deletion of encrypted data is also simple.
Data can never be recovered.
Protect your data with automatic write protection, even if you plug in any PC.
With a simple hot key, you can turn " write protection " on or off.
If you use "Win-to-go" feature with Encryption
You create your own mobile operating system that is inaccessible to anyone.
Internet cafe, Starbucks, home, company, laptop, desktop,
Connect IODD to any PC.And continue your last job.
You can continue anywhere.
Be with IODD MINI.Have an amazing experience.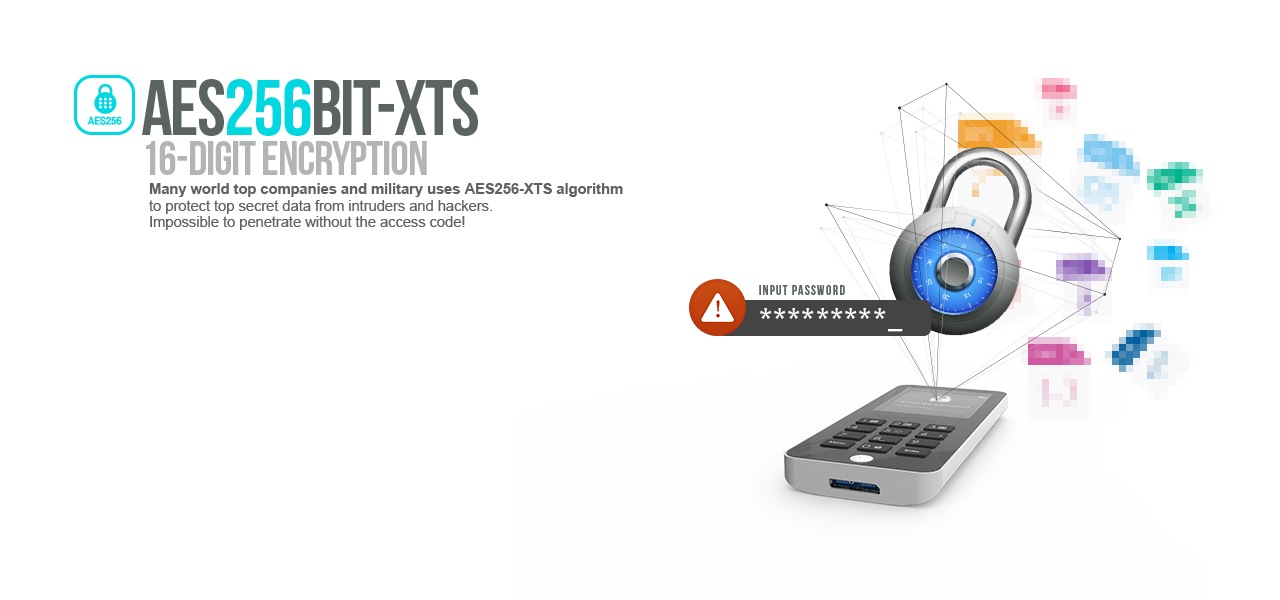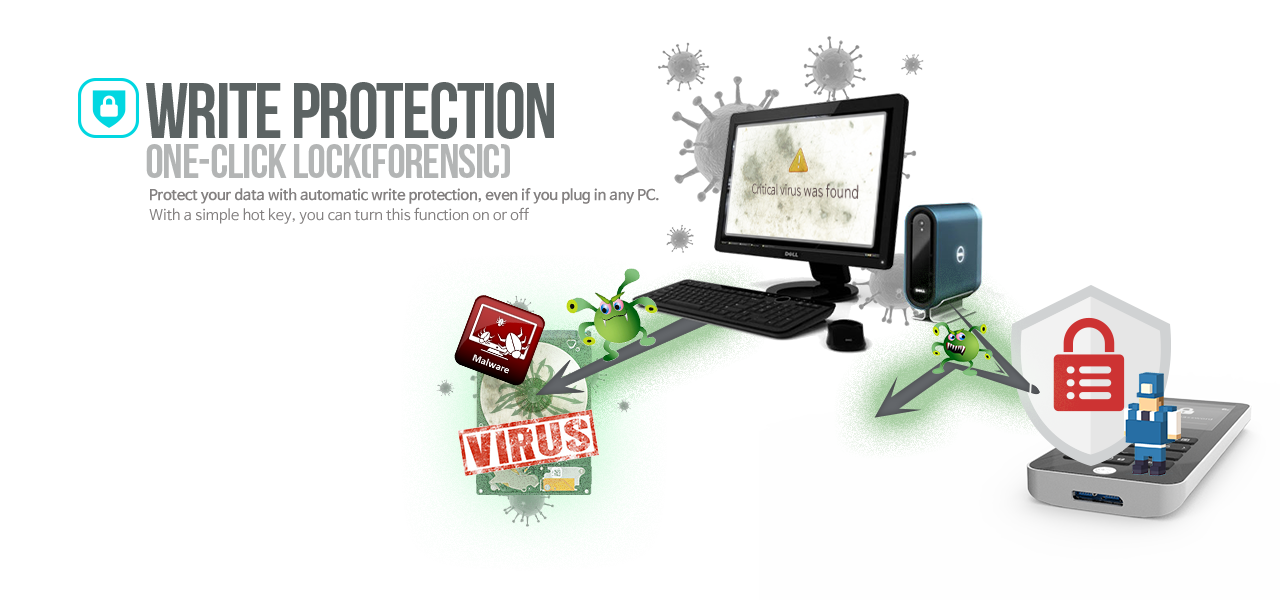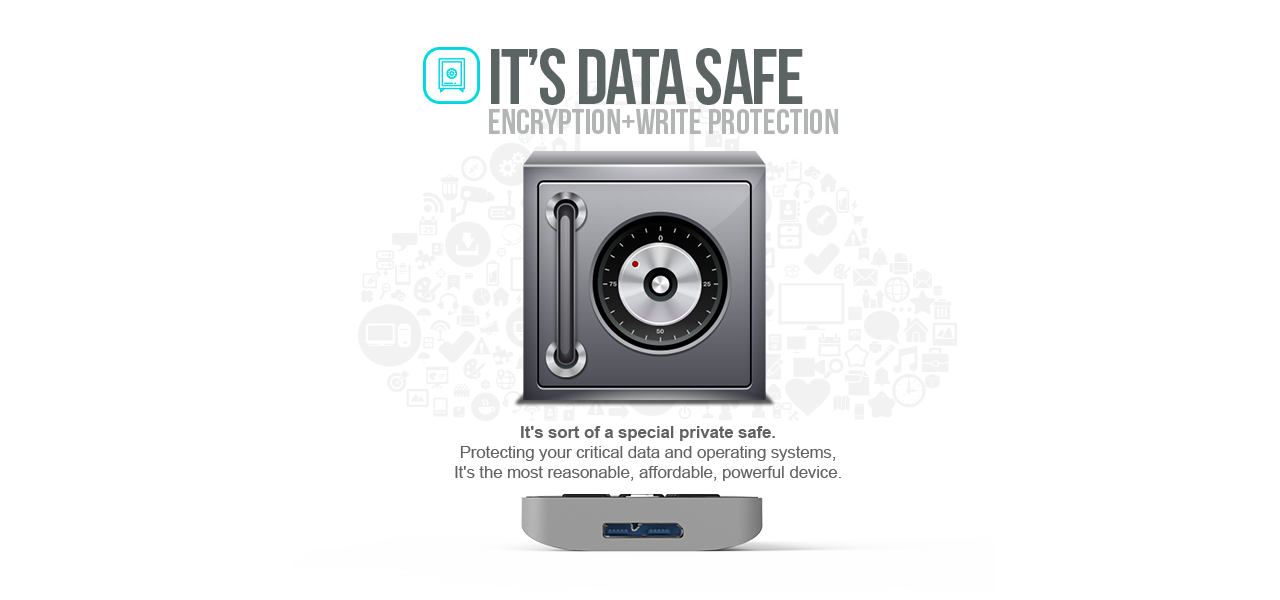 Could it be more powerful than that?
IODD MINI,  which was upgraded in  SECURE IODD,  became even smaller.
It's built in memory, but it's incredibly light.
And it works at five times the speed of the 2.5 " General HDD.
Could it be better than this? Of course it could be better.
If the next " New IODD " comes out.
IODD MINI supports the  'Windows-to-go'  function.
Use a powerful roaming operating system to replace Windows PE.
Where you can boot from
IODD, you can use the OS and applications you set up.
IODD MINI is the most progressive USB memory stick.
Works with USB 3.0 at a fast speed, even with the ability to support Windows, MacOS, Linux, Android, Smart TVs, and OTG.
Be with IODD MINI.Have an amazing experience.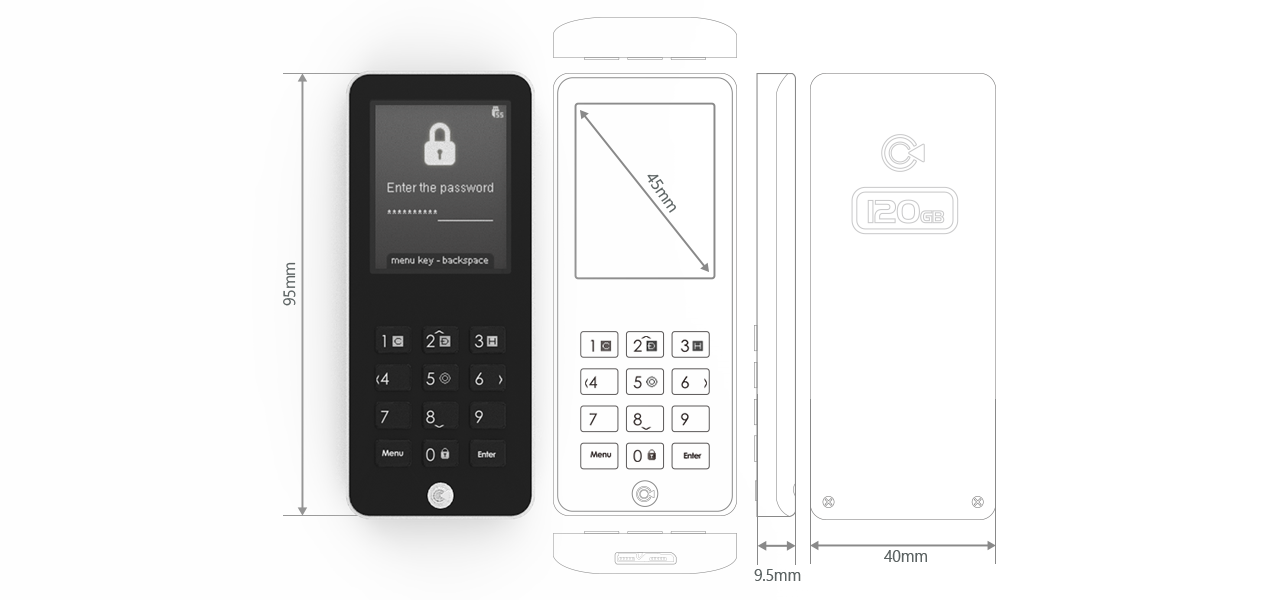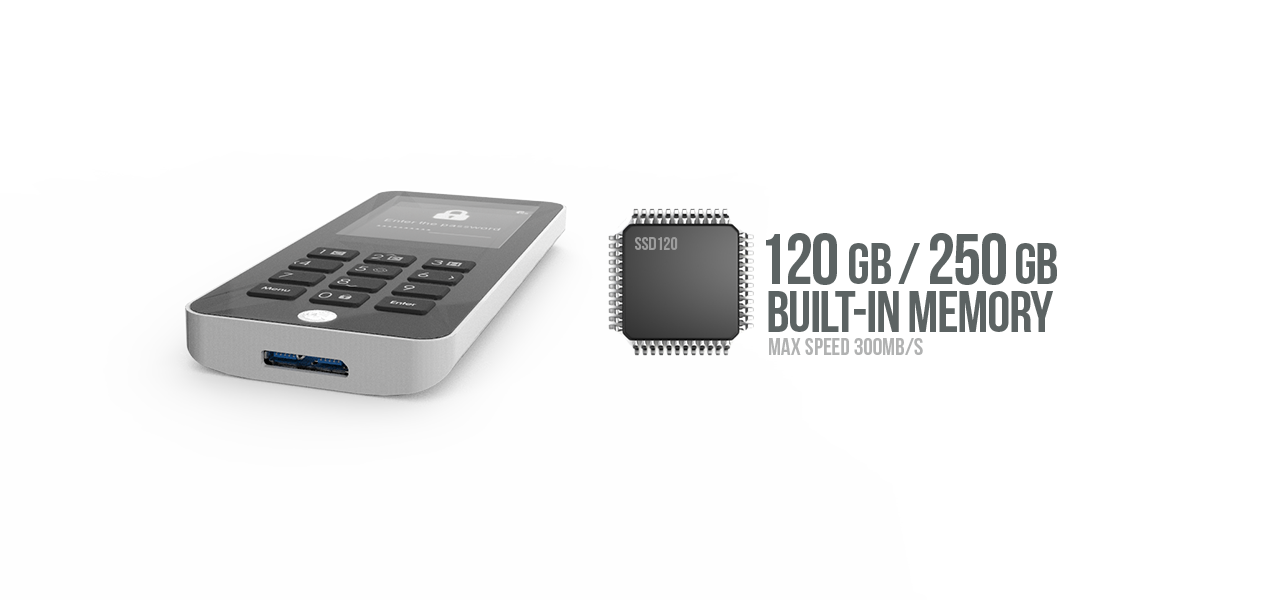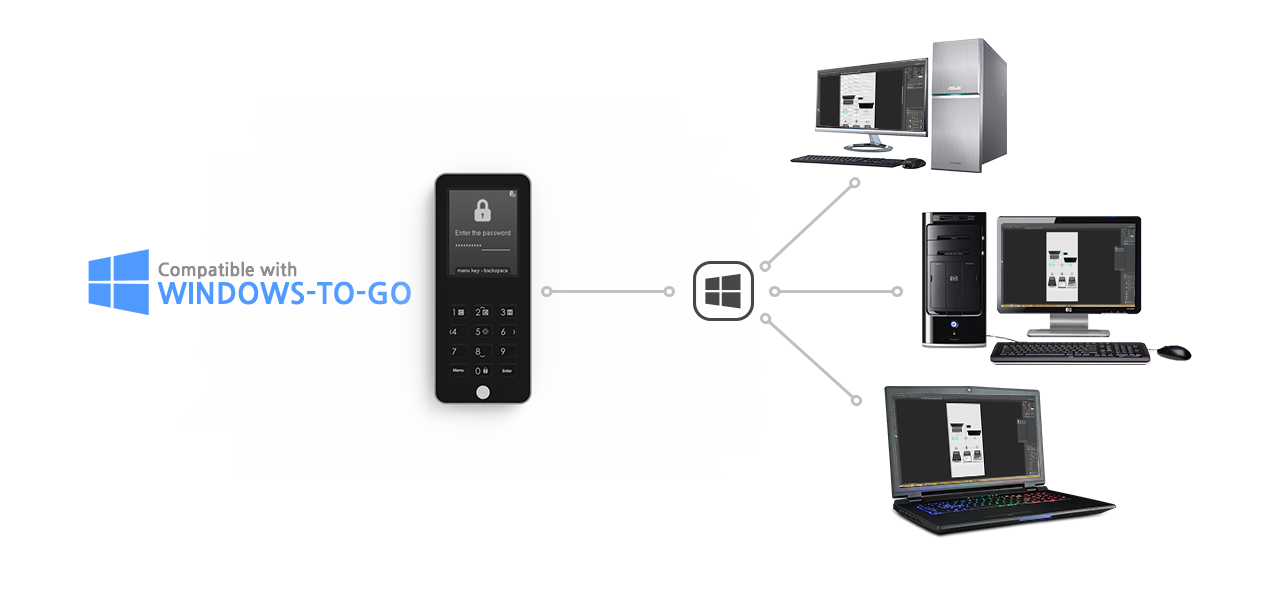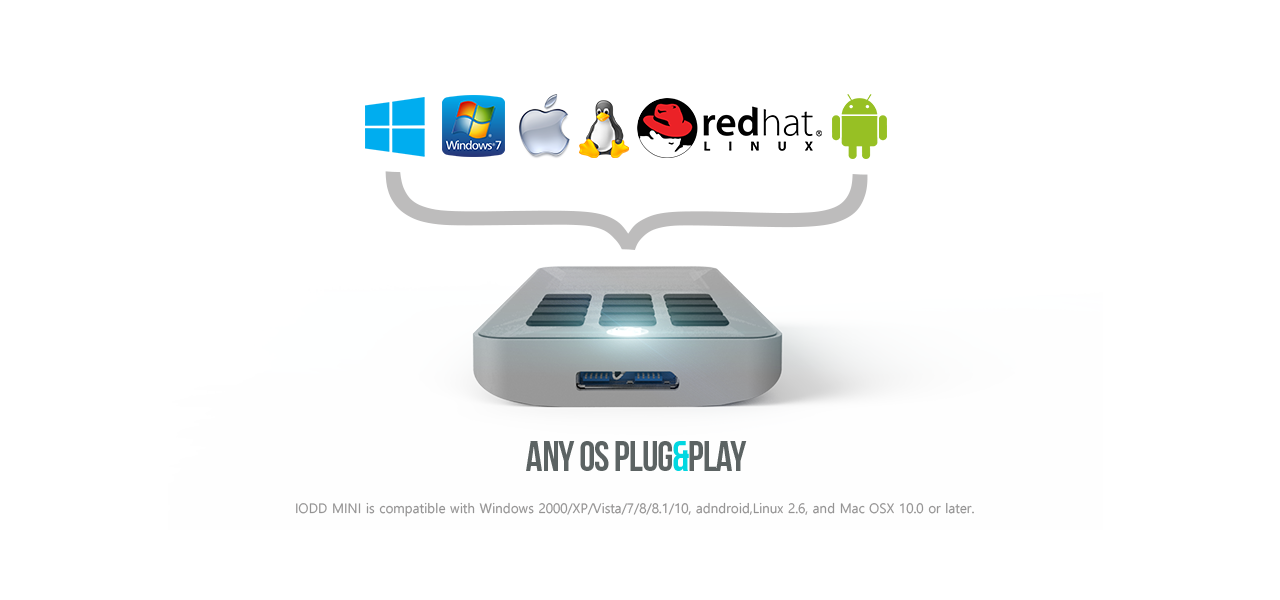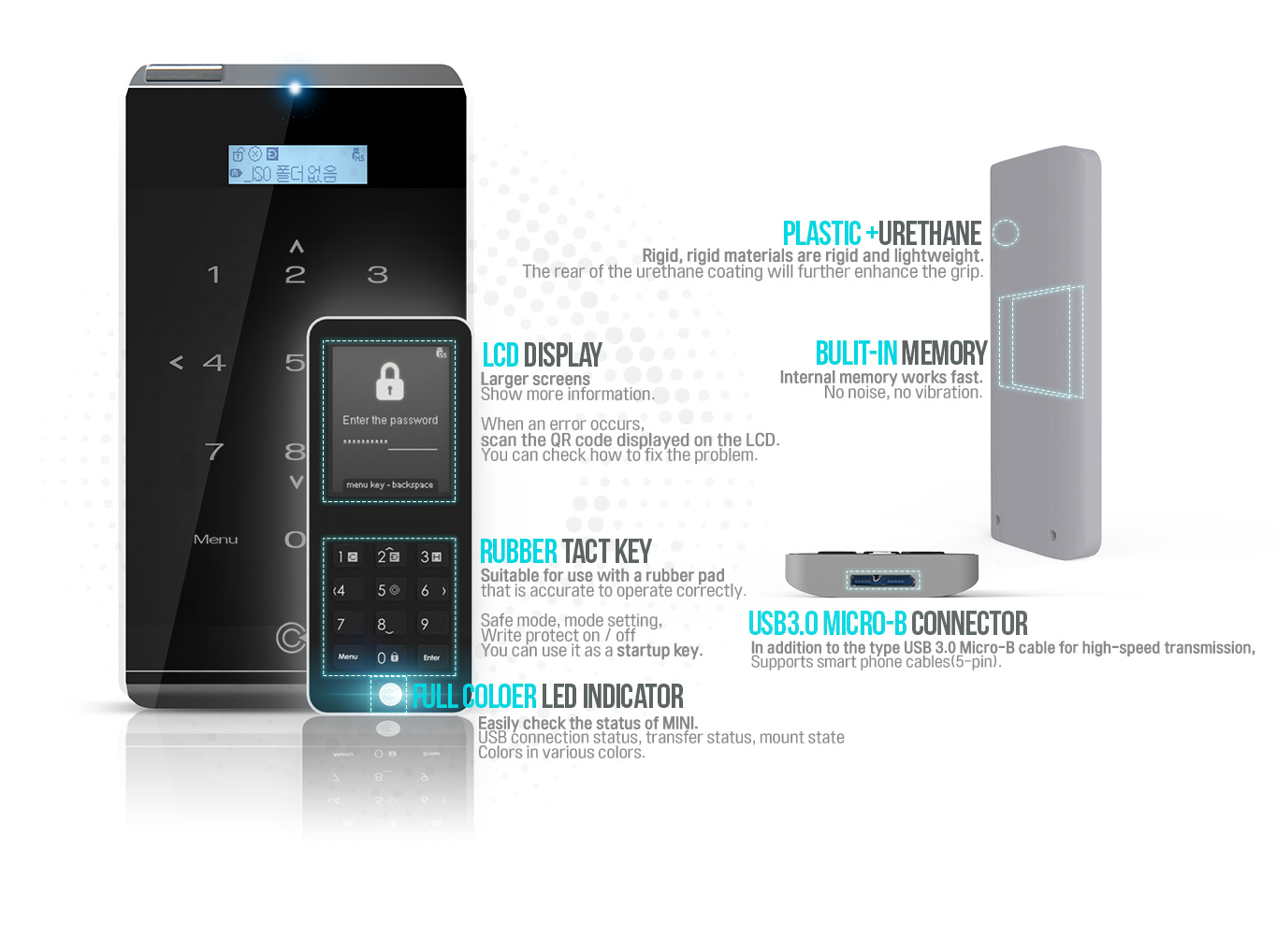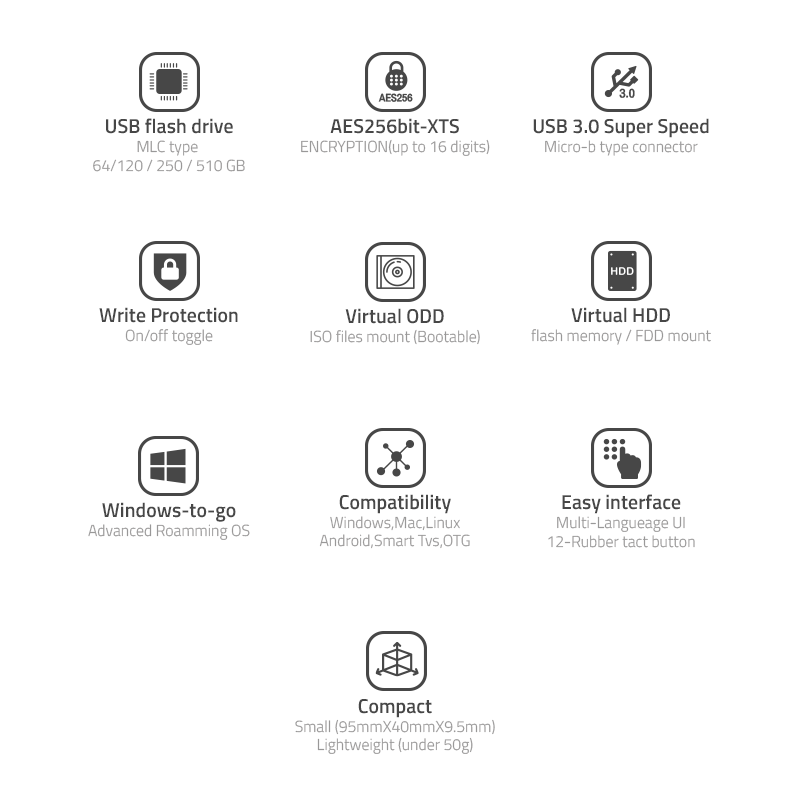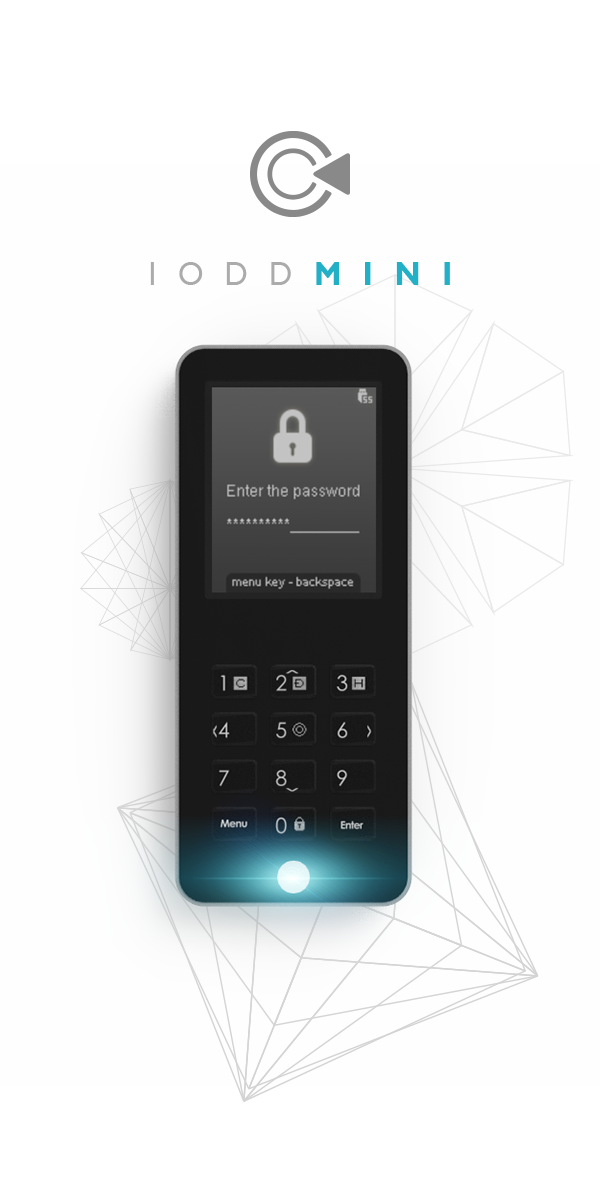 Encryption
AES256bit-xts H/W based 16-Digit encryption
Display
128 x RGB x 160 1.77" TFT LCD
Builtin Memory
64/120/250/500GB
MLC SSD
Control interface
12-Key Rubber Tact Button
Dimension
95mm(L) x 40mm(W) x 9.5mm(H)
Weight
50g
Material
PC,Acryl,Rubber
External Interface
USB 3.0 / USB 2.0 / USB 1.1
Power Consumption
DC +5V USB power
Support files
ISO / VHD / VMDK / DSK /RMD /IMA
Support Formats
ODD Mode
MBR only-NTFS,exFAT,FAT32
HDD Mode
MBR/GPT-NTFS,exFAT,FAT32
multi-Partition support

OS
Windows xp or later / MAC OSX or later / Linux / Android(OTG)
Color
Black+GRAY
Manufacturers
IODD co,.Ltd.


It is not confirmed, and during development, the specifications may be changed with the notice.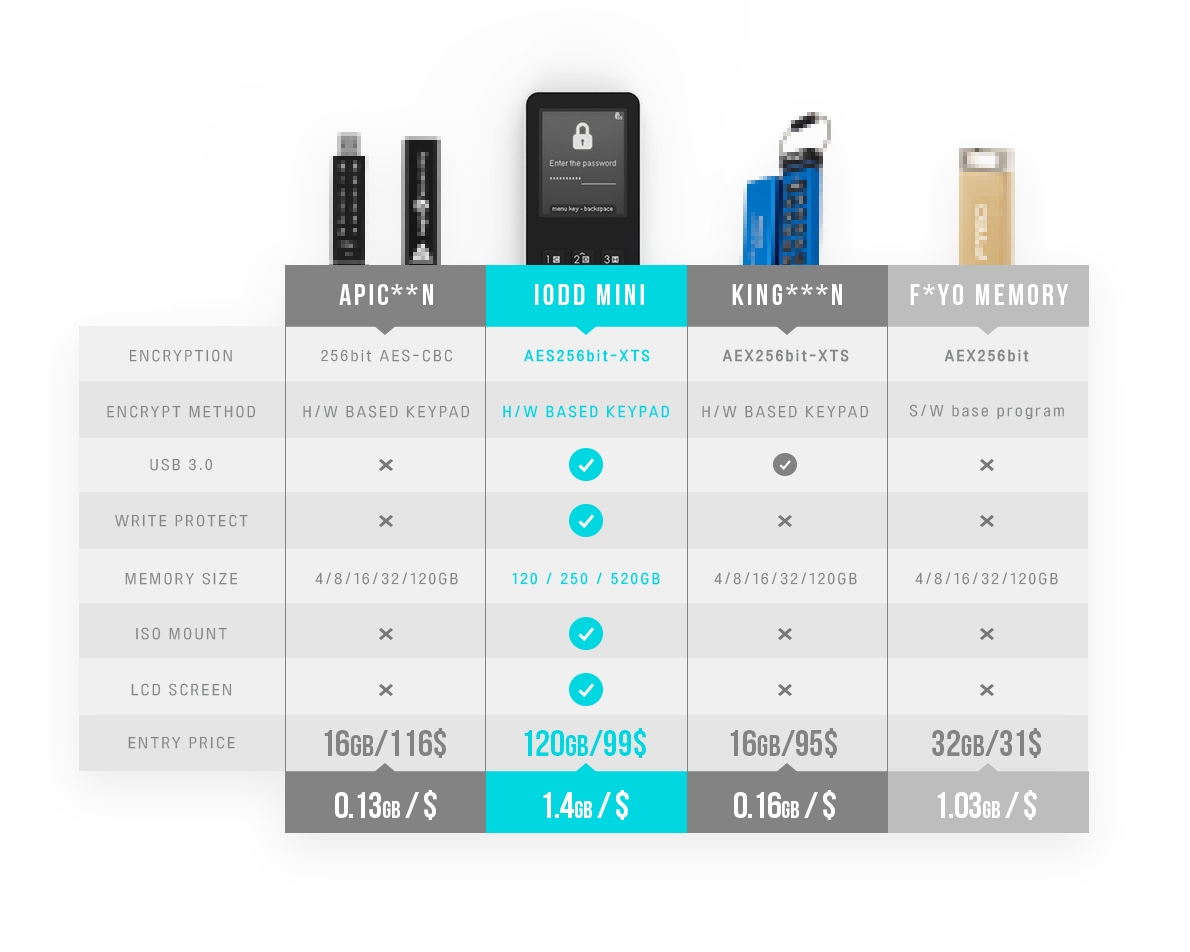 IODD MINI is under development.
The project is currently undergoing the ES stage.
We aim to establish mass production in early fall of 2017.
If the funding is successful, the period may shorten.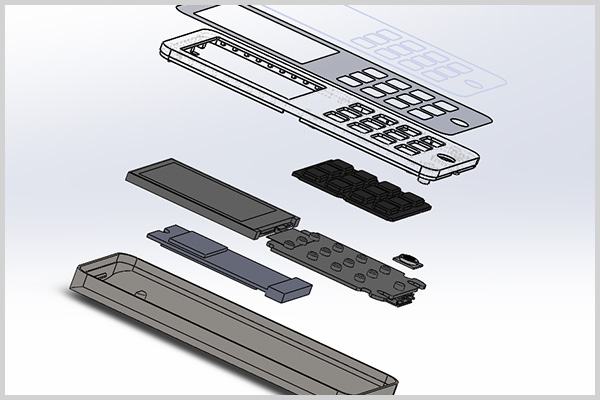 Test board pre-production
65%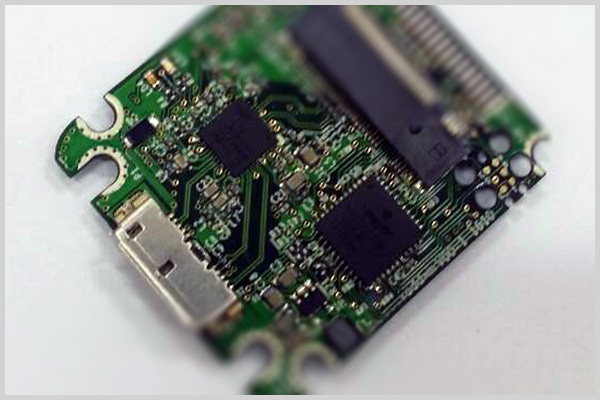 PCB circuit Board Design
90%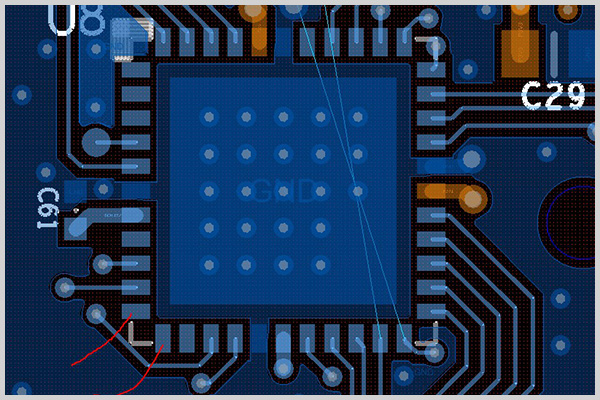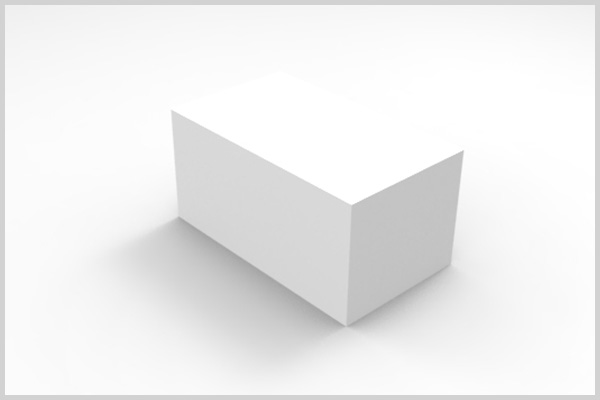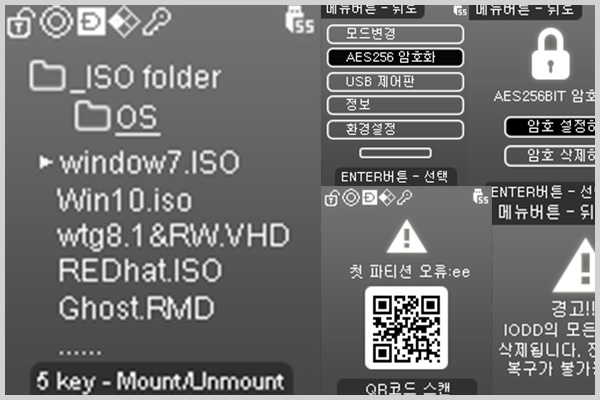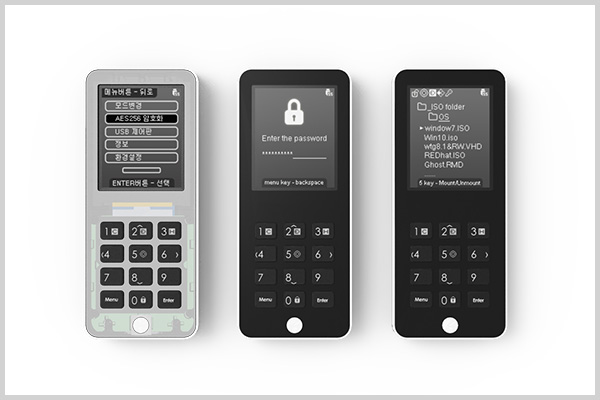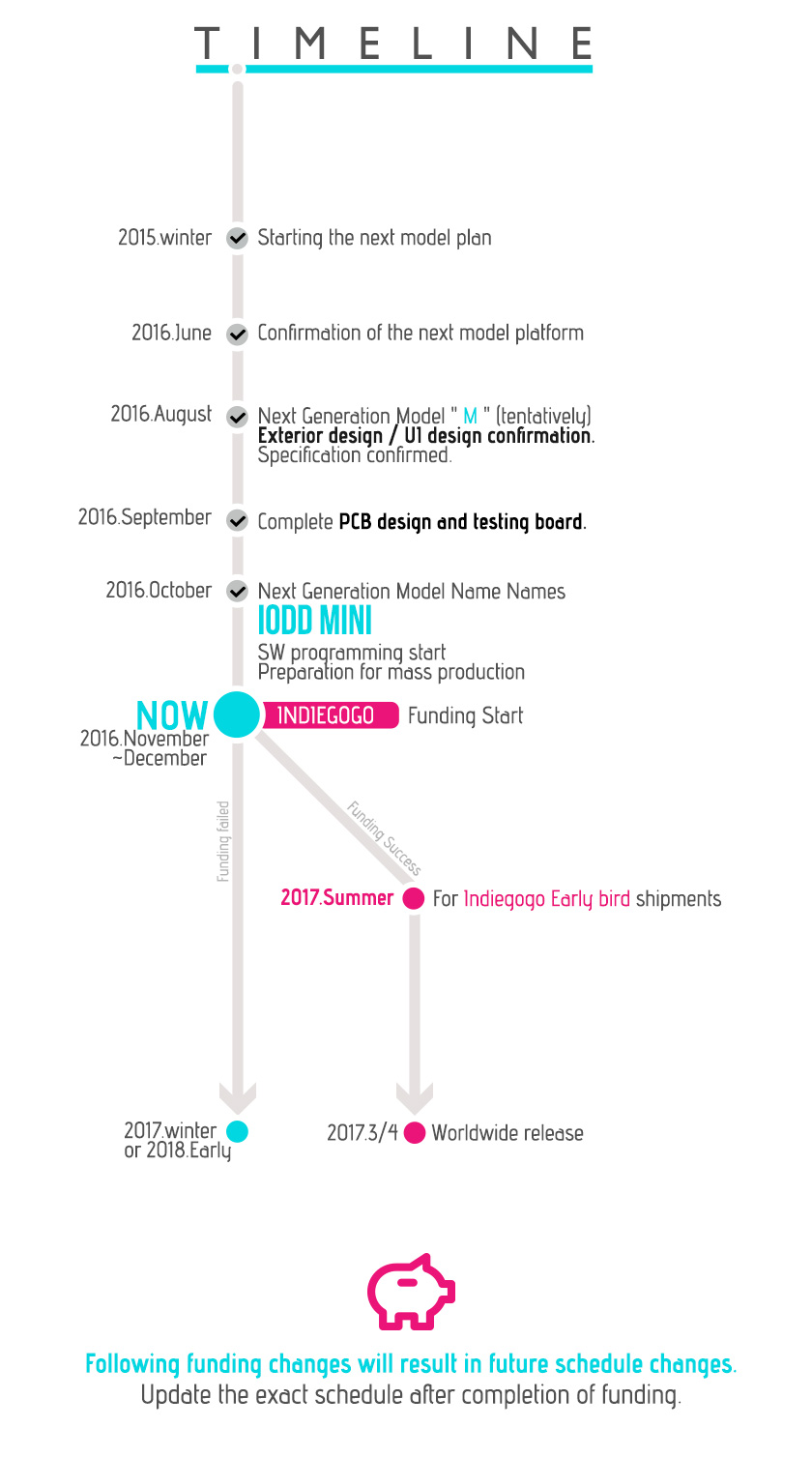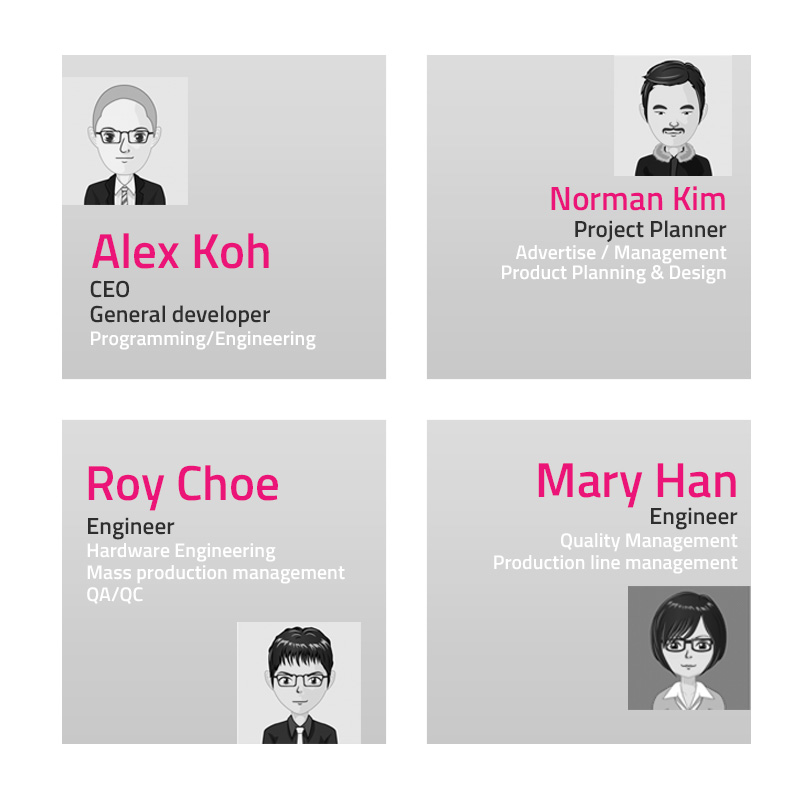 IODD MINI is reasonable.
Virtual ODD capabilities, virtual HDD capabilities, AES256 encryption, write protection,
Windows-to-Go, Perfect compatibility,Fast internal memory,Amazing portability.
But,it's only 99 dollars.(Limited to Early Bird)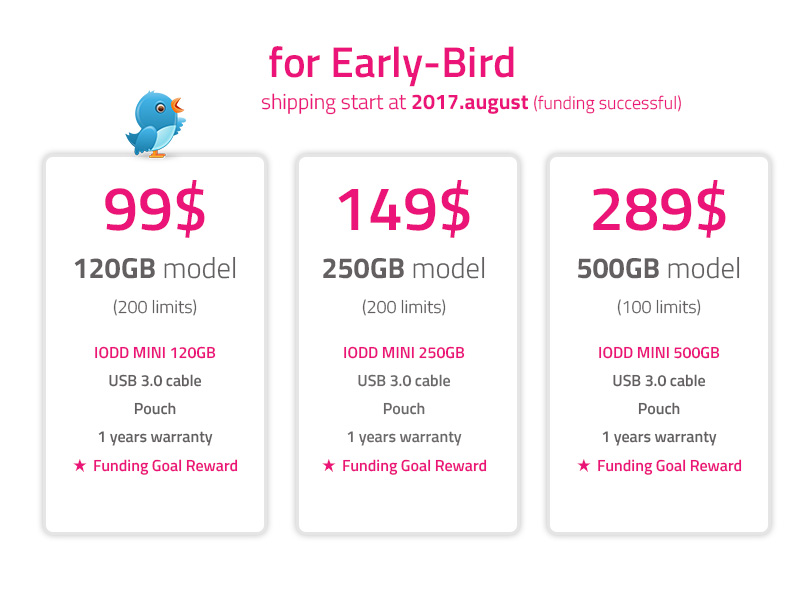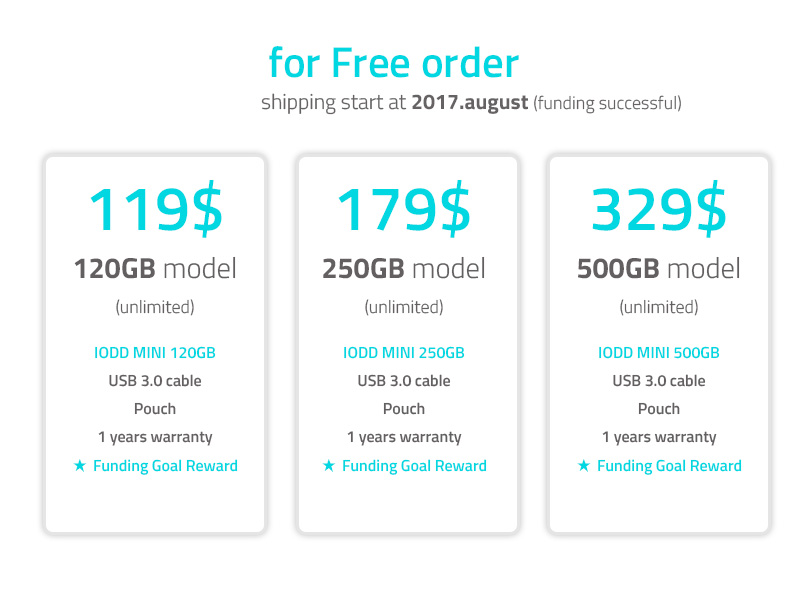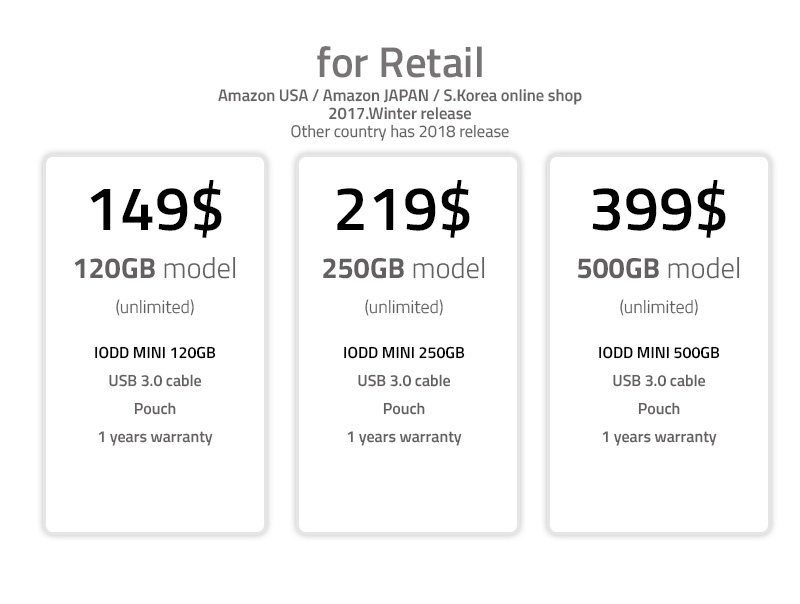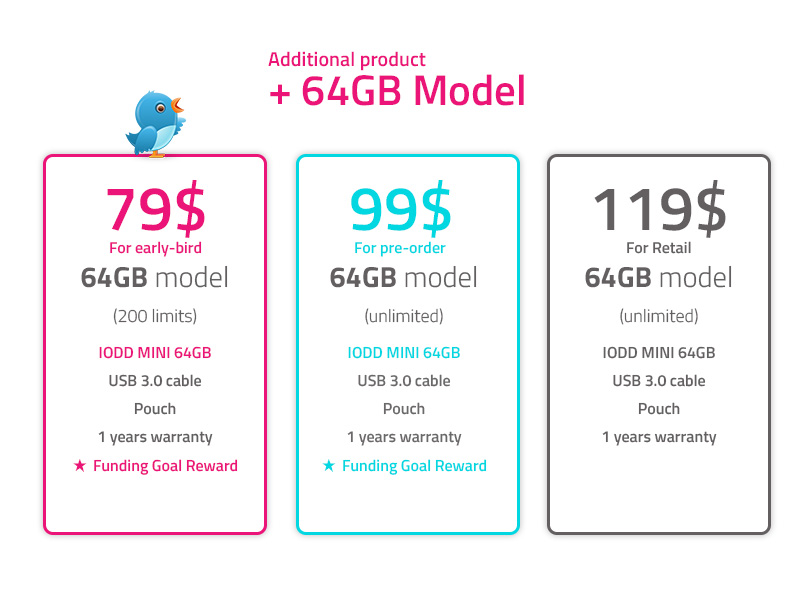 Remaining Time for Funding
INDIEGOGO FUNDING