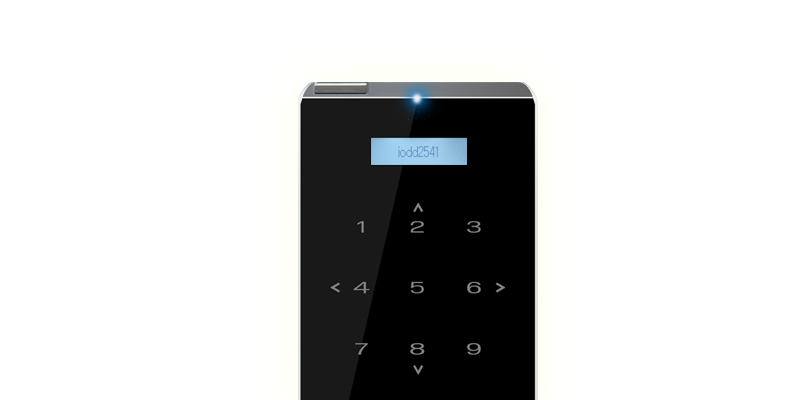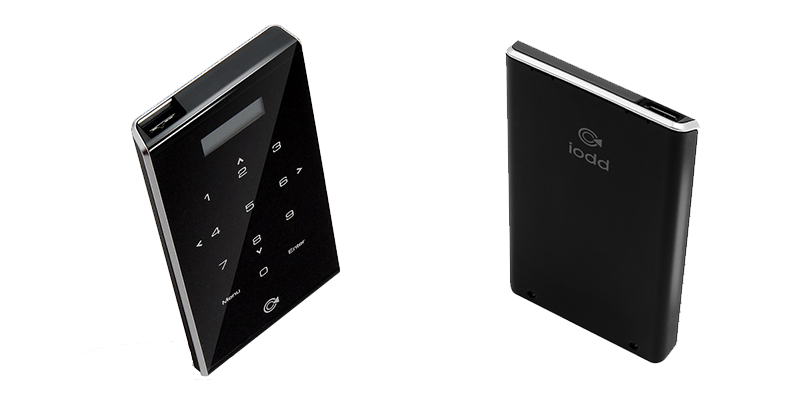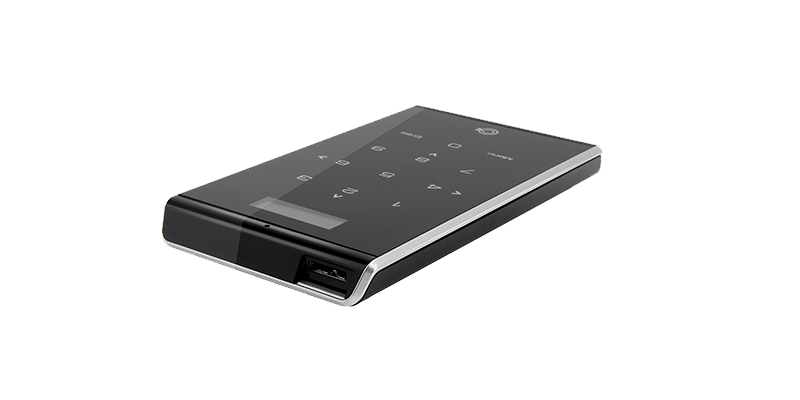 ENCRYPTION
16-Digits Pin.Perfectly security
AES256bit-xts is the best existing encoding algorithm that using not only PENTAGON
and but also leading companies in the world.
Nobody can read the hard drive without passwords. IODD's secure products has H/W based encryption.

WRITE BLOCKER
Write Protect Switchable
Are you worring about viruses or disc pollution in unqualified places like other workplace,
internet café or any other places? SECURE Iodd can lock your hard drive easily.
Any viruses or spywares cannot pollute your data.

Virtual ODD/HDD
use as physical drive
IODD Function is
Virtual CD technology perfected by IODD from Portable HDD
which uses ISO files converted from CD, DVD, or Blu-ray
and it will have a drive letter just like ordinary HDD
iodd2541 can mount the four VHD files at the same time.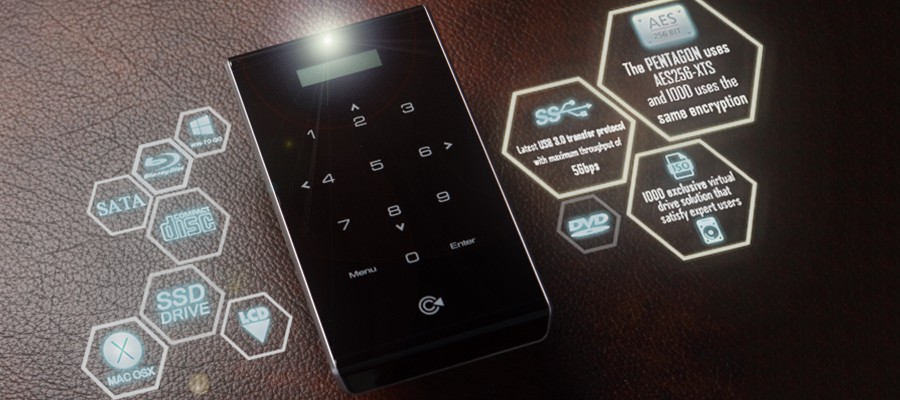 external Hard disk can be changed although those hard disks are secured.
We design it to put individual password to each hard disk,so that user can put different hard disk to the device.Whenever it's connected to PC,it is asked the external hard disk password.In case of not working device, user just send device except external secured hard disk.


IODD'S Faster access using IODD HDD. Optical drive is often slow accessing data and must have physical media to access. IODD utilize virtual HDD.What is virtual CD-ROM drive?


IODD-2541 supports a 2.5-inch S-ATA HDD and SSD, and Windows, Mac OSX, you can even use Linux.can use encrypted Drive and non-encrypted Drive without any operation.


With USB3.0 support the transfer rates of up to 5Gbps It supports more than 10 times faster than the 480Mbps of the existing USB 2.0


IODD-2541 is compatible with Windows to Go.   that make it possible to boot in any PC.   Windows to Go with encryption can improve portability, security and safety.   If you have IODD-2541 on home and company,   you can boot same OS in both places with one HDD. Also you can boot dual boot or multi-OS with several HDD.
★★★★ Makes OS installation a breeze!
★★★★★ Works extremely well, excellent device!
★★★★★ Nice Product! The vhd mounting is a bit buggy but it's still great!